PROFILE
-
Deagu, South Korea in 1976
Studied in Western Painting at Chugye University for the Arts
MOTIVATION
-
I joined this collaboration with the AI artist to give more autonomy and independence in the work process, so the artistic values can be more highlighted in them. Also, I wanted to see if it would be really possible to express a new type of art only with creative ideas and decision making of human artists.



COLLABORATIVE ARTWORKS WITH AI SKETCHES

PROCESS

-

In this work process, I did a bit different approach than I did the previous collaboration with the AI artist, which we only used one 2D canvas and painted on it together. However, this time I decided to work on my artwork separately with a dice, which is the representative symbol of my existing artworks, so I oil-painted a dice with one dot and then cut it at regular intervals. Also, I cut AI's image in the same method.

After that, I gathered the small pixels of my artwork and AI's through the cross-weaving to form a single piece. I intended to create an explicit boundary but, at the same time, wanted to confuse what the human artist's or AI's. As a subsequent step, I only coated my pixelated artwork with crystal resin the same as my existing artworks, so it causes an optical illusion that they look like tiles.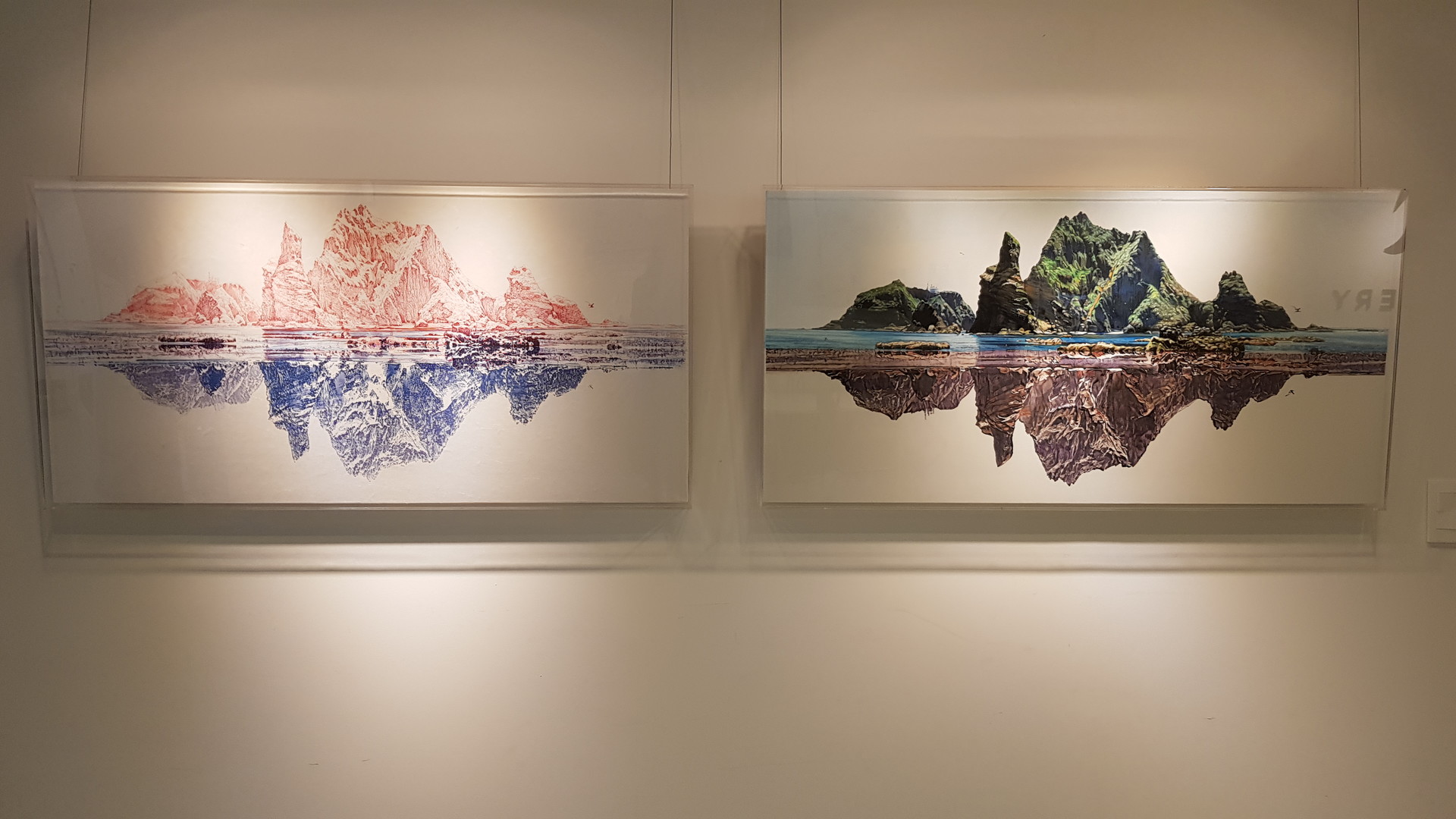 MESSAGE FROM HIS WORK

-

Through this artwork, he reinterpreted the boundaries between 'AI and humans', 'technology and art', and 'abstraction and conception' in one piece of work.

In this collaboration, the 'boundary' as a mission keyword, is well-featured by forming two different types of artworks into a single artwork and decomposing and combining them with pixelated images. So, the three intangible boundaries mentioned above intangible are visualized in it.

This collaboration is significant to suggest how AI art can become a tool for artists, how it can affect the creative workforce, and how it can contribute to creative ideas.






WORK OF ART
-
Commune with...
Under Domin's planning and directing, 1 color painting and 1 pen drawing are complete.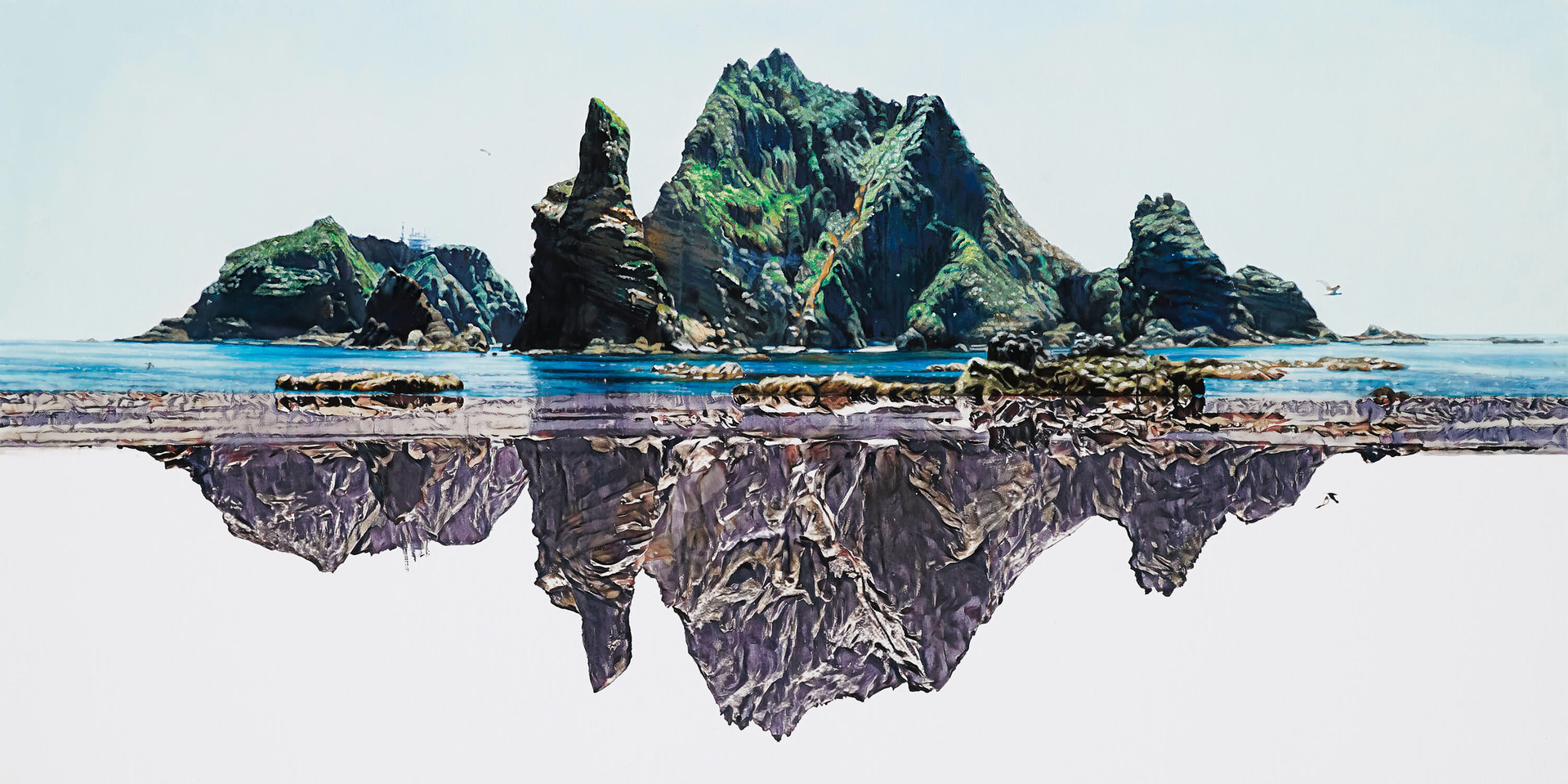 Commune with... (painting)
Domin x Imagine AI, 120x60cm
Domin painted Dokdo island on the water in a western painting technique,
Imagine AI painted the lower part as a reflection of the island in an eastern painting technique.
Domin finished The boundary area where they come across in the middle.
Also, he coated it with crystal resin, so it feels the more realistic texture of water.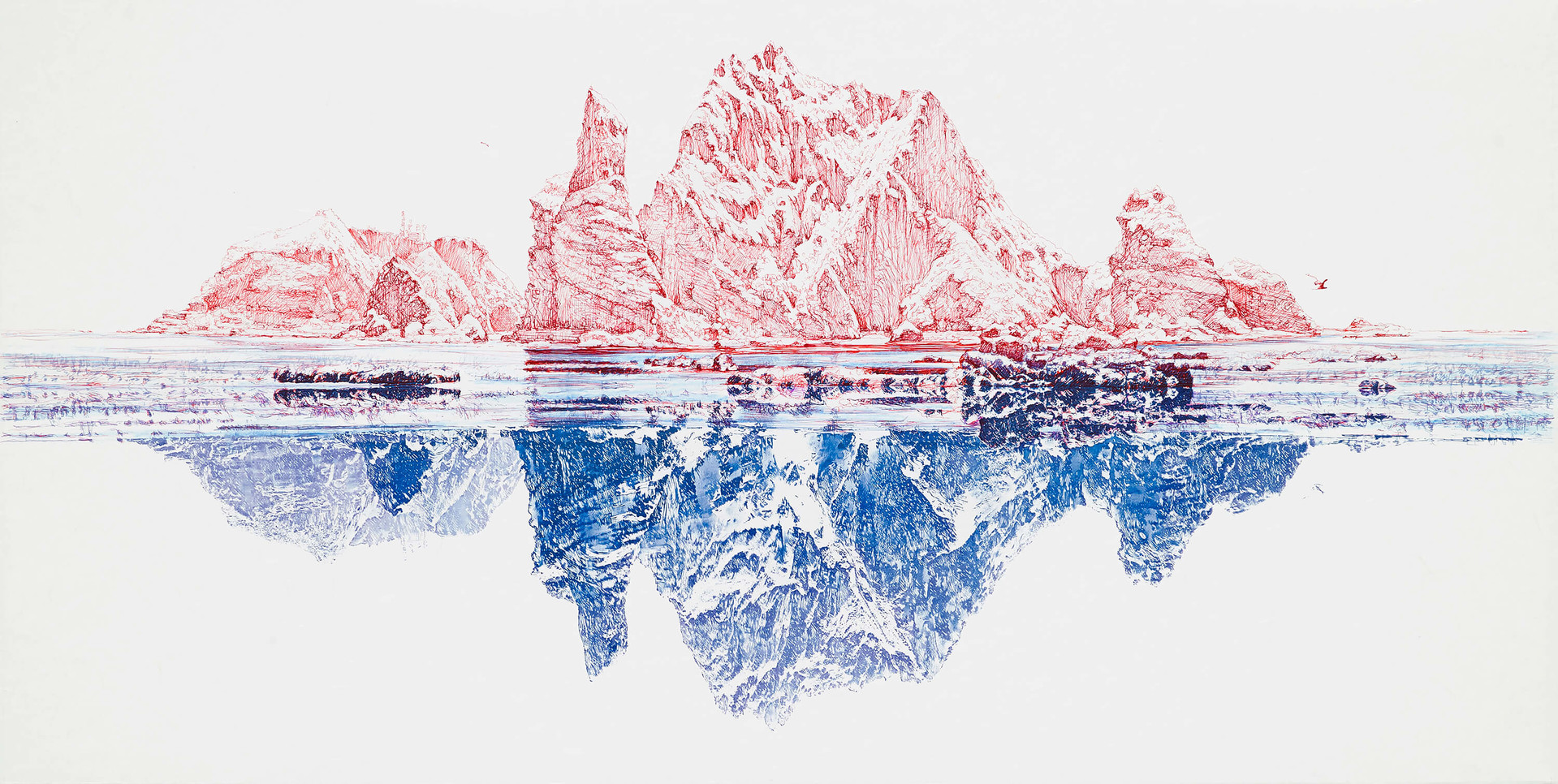 Commune with... (pen drawing)
Domin x Imagine AI, 120x60cm
The upper part is done by Domin in a red drawing,
the lower part is done by Imagine AI in a blue drawing.
The lower part was finished first by Imagine AI's algorithm
and then, it got printed out in the Korean traditional paper 'Hanji'
After that, on top of the same piece, Domin drew the upper part in red.
For the middle part, he mixed up those two colors, which is purple,
and finished the artwork.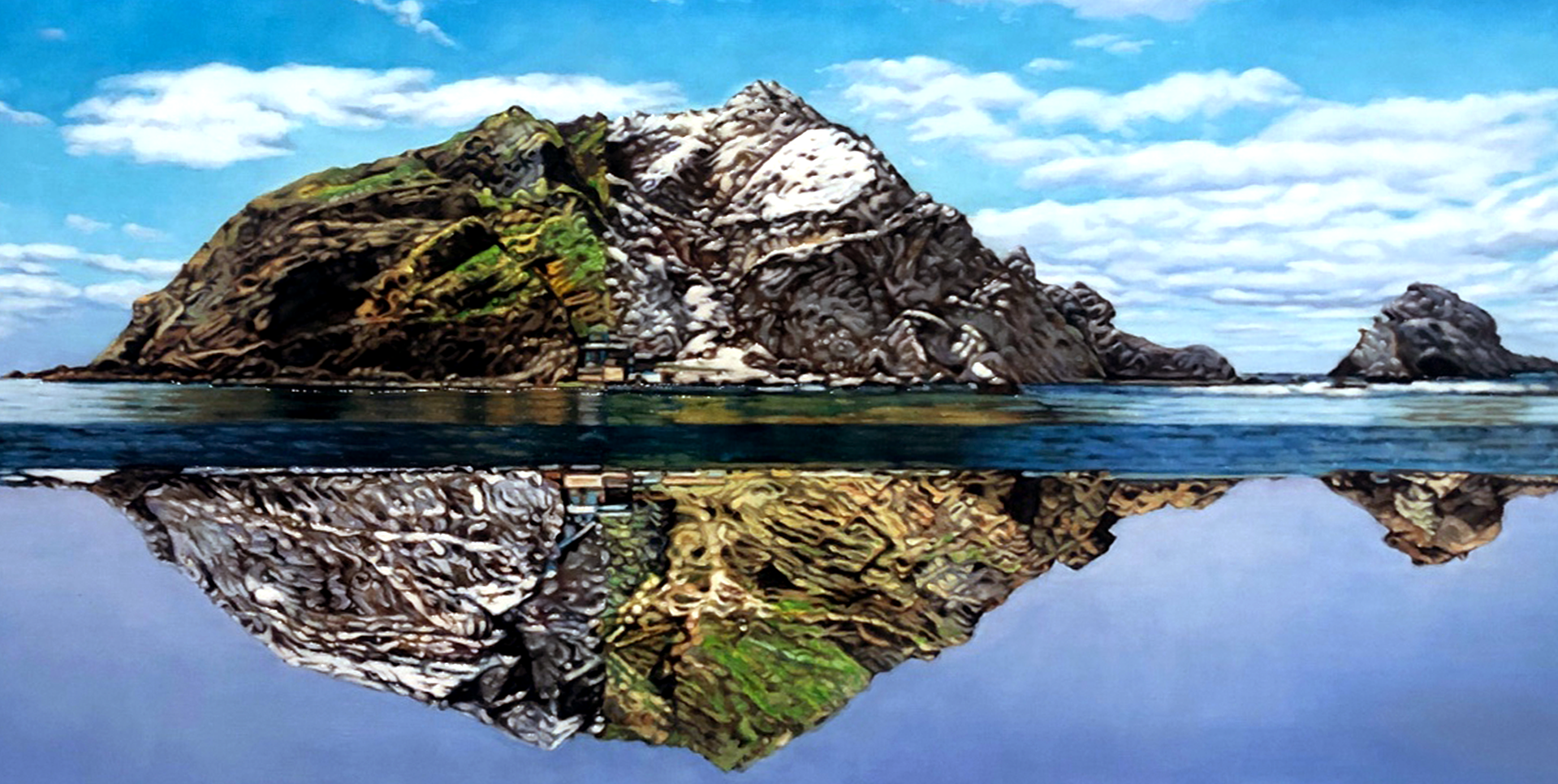 The boundary of Season - Dokdo
Domin, 120x50cm
The boundary of pixel

oil on canvas & AIart digital printing-2019
90x90cm







Amor fati

oil on canvas-2015
90x50cm










The boundary of Fantasy

Imagine AI
oil on canvas-2019
120x80cm