PROFILE
ARTIST
-
Seoul, South Korea in 2019
In-house AI artist at PULSE9 Inc in 2019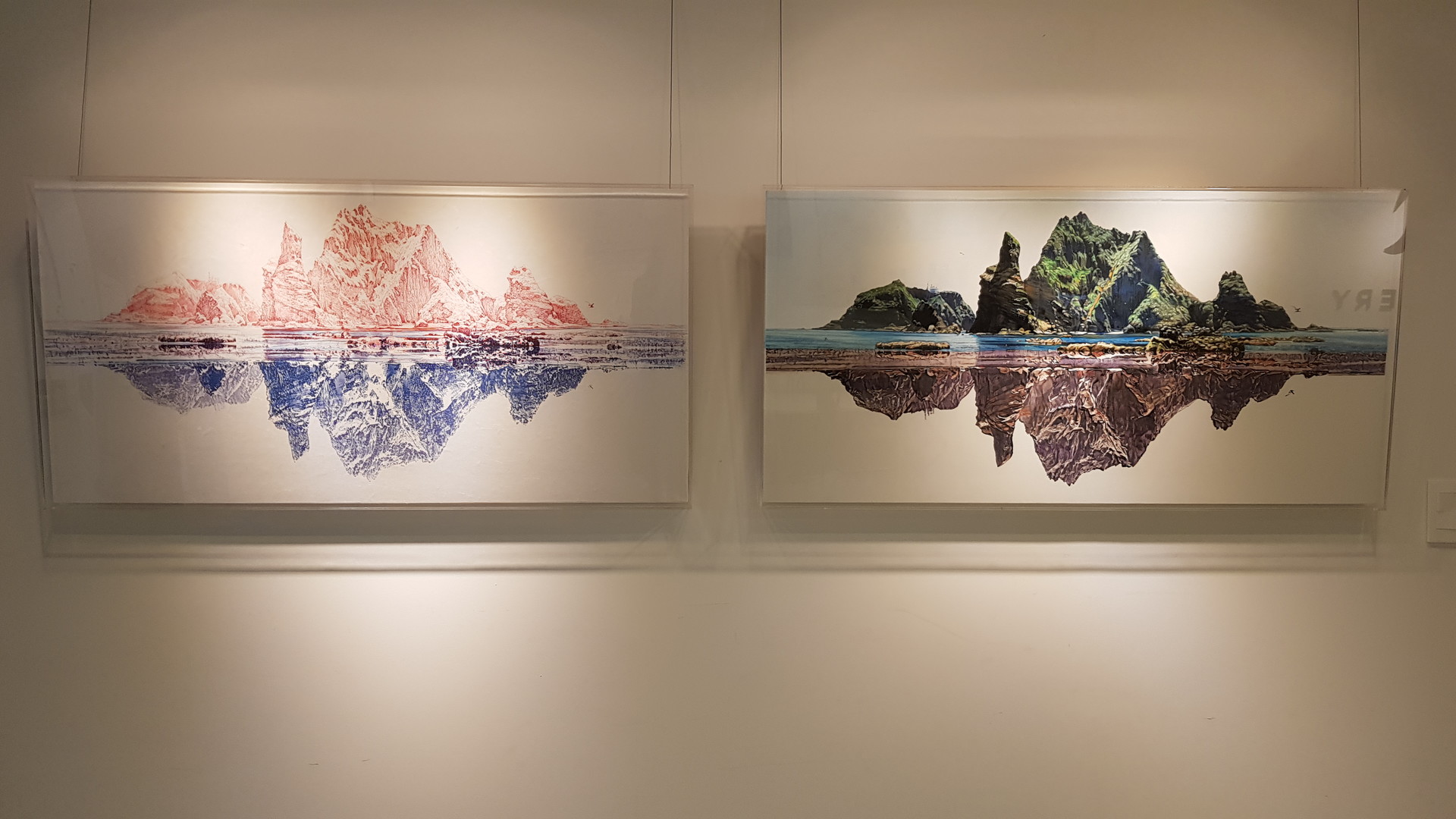 WORK OF ART
-
Commune with...
Under Domin's planning and directing, 1 color painting, and 1 pen drawing are complete.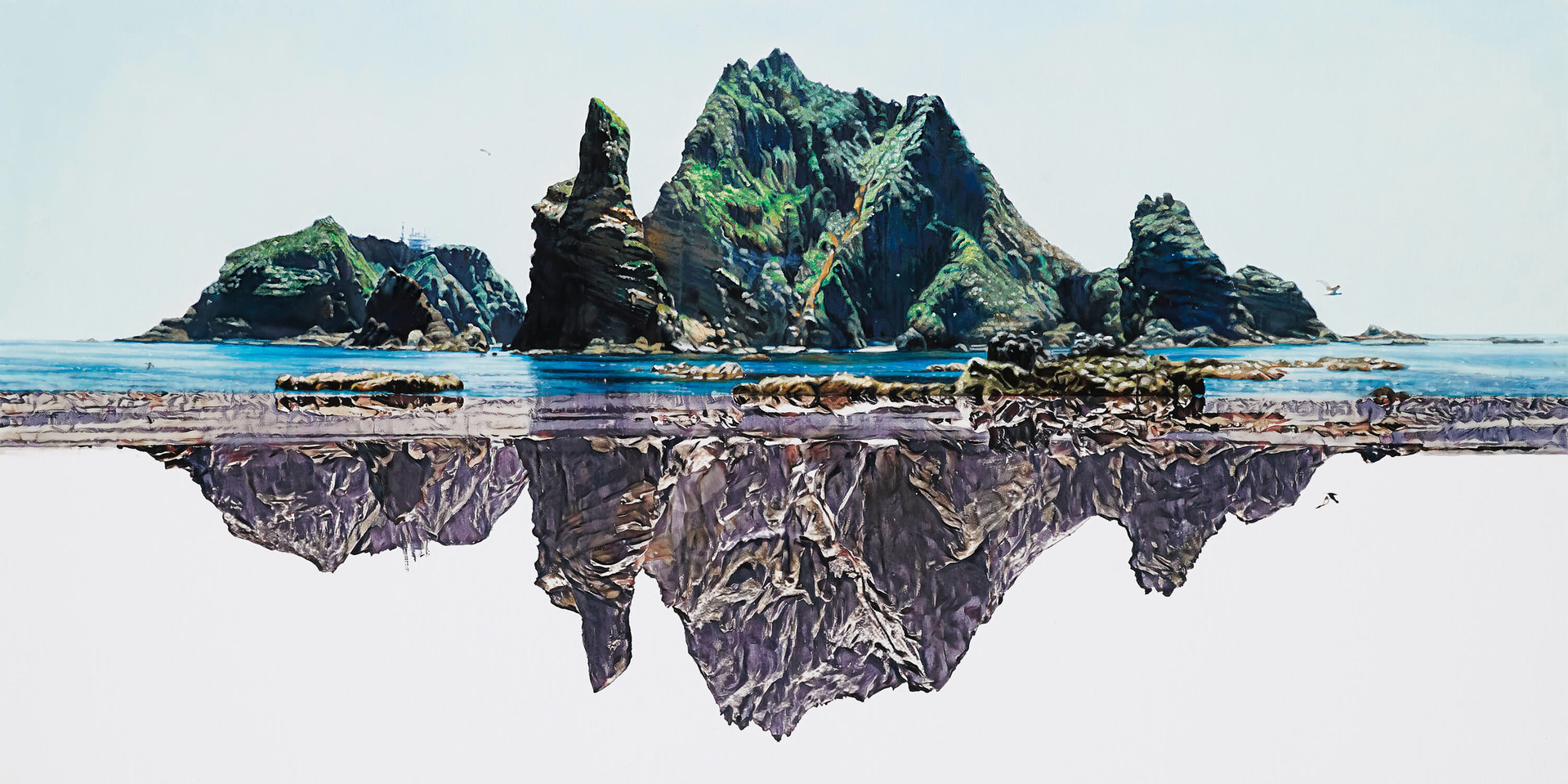 Commune with... (painting)
Domin x Imagine AI, 120x60cm
Domin painted Dokdo island on the water in a western painting technique,
Imagine AI painted the lower part as a reflection of the island in an eastern painting technique.
Domin finished The boundary area where they come across in the middle.
Also, he coated it with crystal resin, so it feels the more realistic texture of water.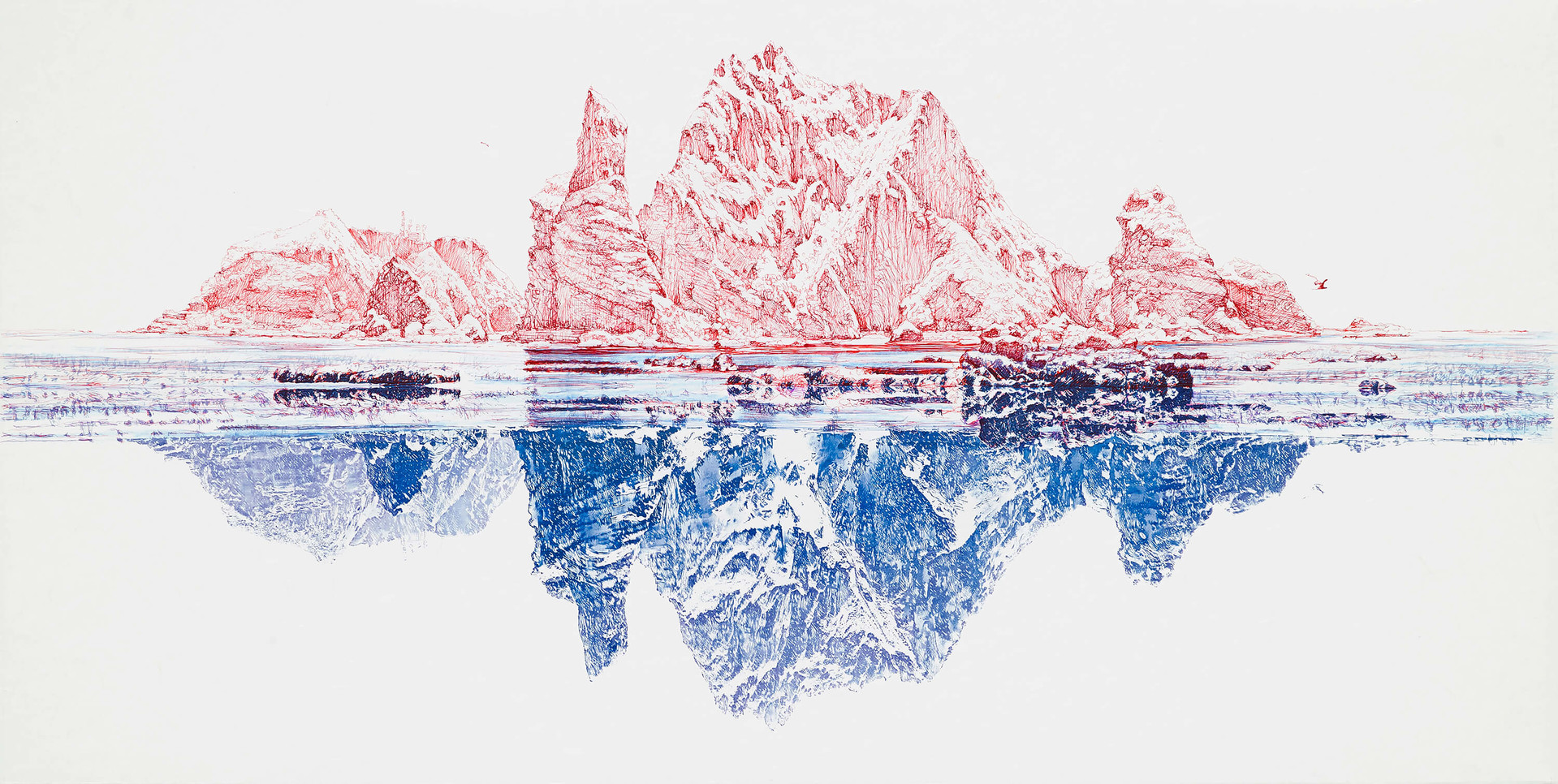 Commune with... (pen drawing)
Domin x Imagine AI, 120x60cm
The upper part is done by Domin in a red drawing,
the lower part is done by Imagine AI in a blue drawing.
The lower part was finished first by Imagine AI's algorithm
and then, it got printed out in the Korean traditional paper 'Hanji'
After that, on top of the same piece, Domin drew the upper part in red.
For the middle part, he mixed up those two colors, which is purple,
and finished the artwork.