PROFILE
-
Attends at Seoul National University College of Medicine
AI programmer
B-boy producer
Professional Experience
2019.10.31 Performance at Busan Bexco Hacking Competition Opening
2019.10.20 Daejeon Science Festival 2019
2019.07.06 Lectures / Opening Performance of Daejeon AI Festival
2018.12.06 Founded XAI CREW with A.I. researchers.
2017.11.01 Participated in a project with SM Entertainment, BBOY X AI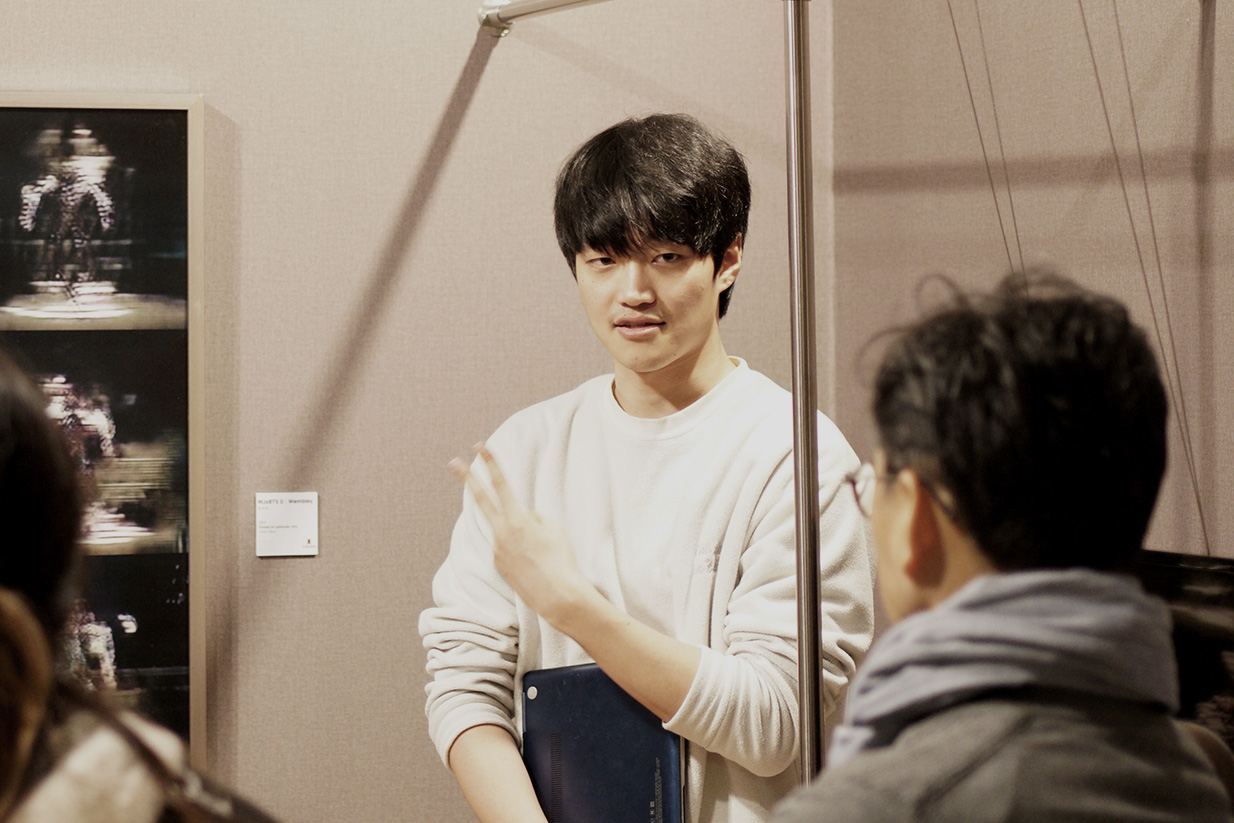 COLLABORATIVE ARTWORKS
WITH AI SKETCHES
PROCESS
-
'Dance: painting in time' is an attempt to construct a new genre in paintings by bringing creative movement moving in time into one frame.
Kim has been working on analyzing motions using AI, creating images, and finding the right balance between painting and choreography using lenticular as a medium that shows different images depending on angles.
He is currently studying Medicine at Seoul National University, but also he is an AI programmer and B-boy producer. He joined a project with SM Entertainment and he's been running a B-boy team.
In addition, He carried out research on RL (Reinforcement Learning) at DeepMind and worked in the AI department of a corporate. Based on his interests in many different fields, he is pioneering a new art genre.
---
WORK OF ART
-



MJ X BTS 1: Free

Print on Lenticular Lens, 2020
42x42x4.2cm







MJ X BTS 2: Synthesis

Print on Lenticular Lens, 2020
42x42x4.2cm







MJ X BTS 0: Wembley

Print on Lenticular Lens, 2020
110x110x4.2cm