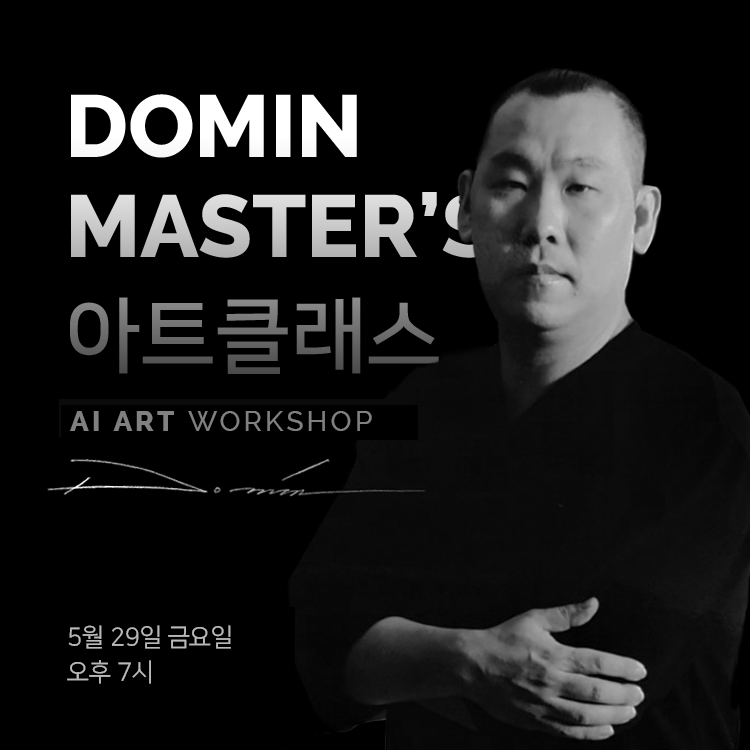 *
*Please click on the image above to go to the registration page.
Learn more about how to register on the registration page.
---
Domin Master's AI Art Workshop
On Friday, May 29, at 7 pm
One-day AI Art Workshop is OPEN !
KRW 50,000 *all material cost included (with advance booking)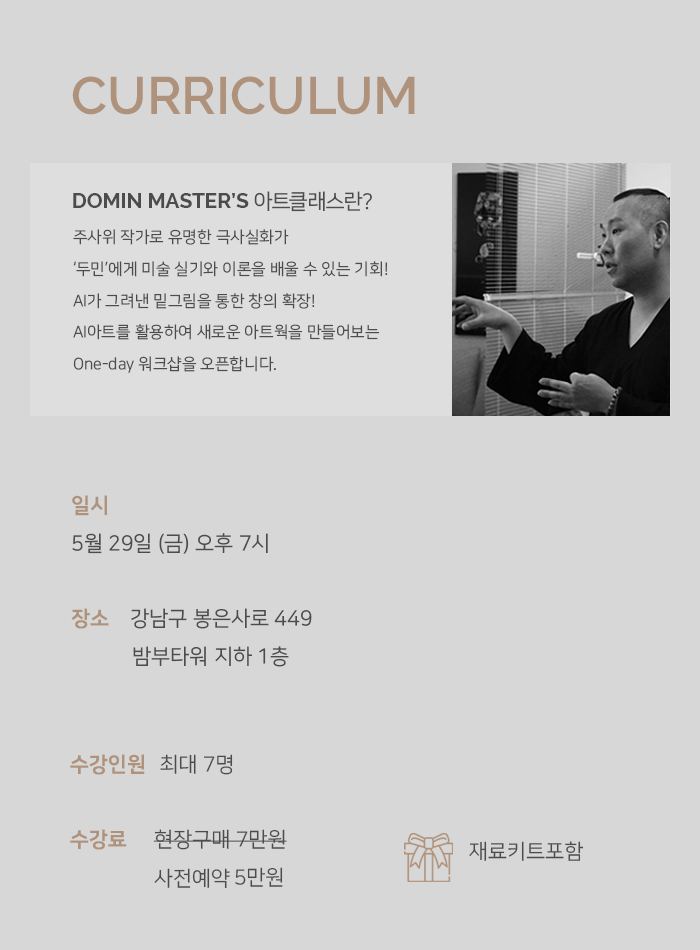 In this 1-Day AI Art Workshop,
You can become an artist
-
주사위 작가로 유명한 극사실화가 '두 민'에게 미술 실기와 이론을 배울 수 있는 기회!
AI아트를 활용하여 새로운 아트웍을 만들어보는 One-day 워크샵을 오픈합니다.
미술계 종사자 또는 미술을 사랑하는 분들을 위한 클래스로 전문적이고 밀도있는 수업으로 진행됩니다.

Opportunity to learn art skills and theories from 'Domin', a hyperrealist known for "dice artist"! We open a one-day workshop to create new artwork using AI art. It is a class for those who work in the art field or art lovers and it will be a professional and intensive class.
Join this workshop if you...
-
are working in the art field or engineer
love art and want to learn how to create new artworks
want to learn advanced art techniques
want to create highly complete artworks
are one of those who want to create new artworks using AI art
Go to register
http://aia-gallery.com/shop_view/?idx=201
-
This program will be conducted with a selected small group of collectors.