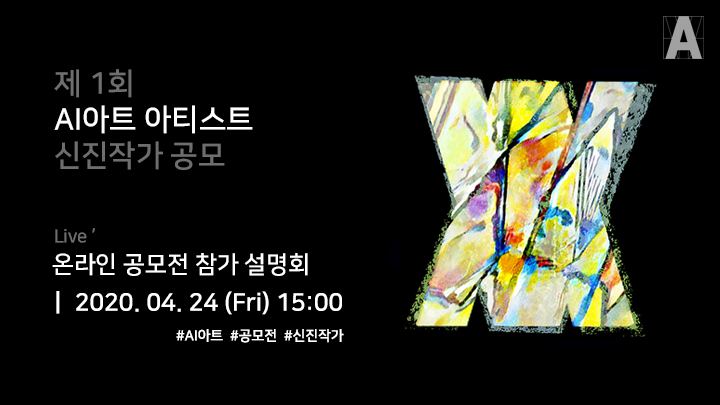 *Please click on the image above to go to the registration page.
Learn more about how to register on the registration page.
---
The 1st AI Art Competition Information Session
AI Art Gallery, sponsored by Pulse9 Co., Ltd., will hold the competition, 'The 1st AI Art Competition for New Artists', to discover young, new, and competent artists and to support their artworks with AI tools and/or a new artistic medium.
On Friday, April 24, at 3 pm, we will hold an online information session.
We're looking forward to discovering creative and passionate artists, who would like to participate in creating a generation of AI art with AI tools.
⃞ Entry
- Anyone (domestic, overseas, no art education background needed)
⃞ Types of works
- Any kind of digital art with AI art technology
(Sculptures, paintings, installation art, etc. with digital media * printing or video conversion must be possible)
⃞ Schedule
Early-submission April 15 (Wed) - June 7 (Sun) 24:00 (KST)
Competition Theme Release May 15 onward *we will individually contact each applicant to inform.
Regular-submission Jun 8 (Mon) - Sep. 30 (Wed) *Entry fee payment must be confirmed
AI Art Webinar to be defined in June - Sep. Beginner/ Intermediate courses (3 sessions each)
Artworks Submission Aug. 1 (Sat) - Sep. 30 (Wed) 24:00 (KST)
1st Evaluation (Online Exhibition) 1st - 3rd week in October
2nd Evaluation (the panel of judges) 4th week in October
Award Announcement at the beginning of November
*we will individually contact each winner also you can find it on AIA website
Winner's exhibition December in 2020
※ This schedule is subject to change according to circumstances.