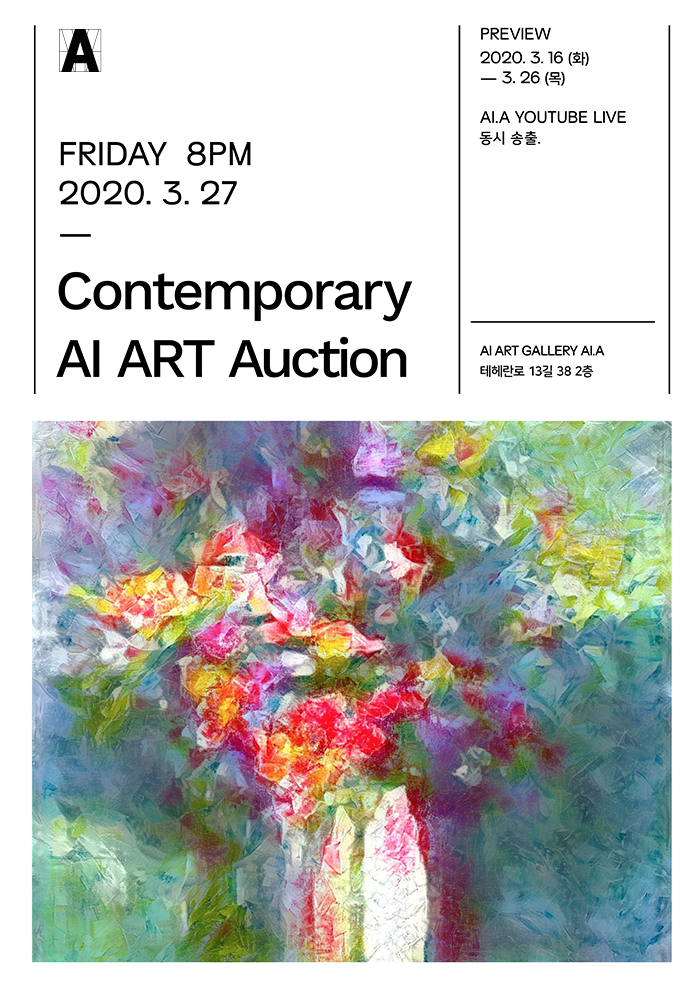 *Click on the image above to move to the event page.
You can learn more details on the page.
---


Art Director's Greeting,
AI appeared in contemporary art,
We hold an art auction that shows the value of AI art.
Looking back on the history of art, science and art have developed in a close relationship based on creation and creativity. In the era of industrialization after the 19th century, as typography got developed and photography was invented, artists began to apply the technique of printing images to art. As a result, we achieved a high level of artistry called "aesthetics of the moment". Gradually, experimental art such as Dada and pop art using productivity and mechanicality appeared. With the development of mass media, computers, and the Internet, contemporary art has expanded its concepts and techniques through technological combinations.
The AI ART GALLERY, AIA is an art platform established under the motto of "AI X HUMAN", which means collaboration between AI and humans. AIA Gallery seeks the world's first experimental collaboration between AI artists and human artists. It's an art platform that supports many different art attempts.
This is the 2nd AIA Live Auction and it will be conducted on-site and online at the same time. We will introduce from the AI artworks created by some engineers to Paintly AI's Zero Edition at a reasonable price. Please come visit If you're one of those who want to own AI artwork that will become a monument of contemporary art. All entries are of the original value in the zero edition and are guaranteed through an art registration platform.
In recent years, the public has been showing a big demand for culture and art and expects something new more and more. AIA Gallery will lead the field of culture and art that many people can easily enjoy and expand the scope of appreciation of Art through AI art.
- Song Hyun Joo, art director at AIA -